SEBAT Proje Mühendislik Müşavirlik Ticaret A.Ş.
Since 1987…
SEBAT Project has been founded in 1987 in Trabzon . Beginning of the foundation years, it has been involved in the jobs regarding with the Geodesy and Photogrammetry Engineering mainly. Then it starts to be involved in the joint-venture jobs which are different engineering disciplines . While the headquarter of Sebat Proje is in Trabzon, the branch office was established in Ankara in 1997. Sebat Proje has been providing quality and reliable services in its area of activity.
Experienced in the sector…
Sebat Proje has been providing services successfully in the sector for a period of 27 years with its experienced staff, Geodesy and Photogrametry,Civil, Environmental, Geological, Agricultural, Petroluem, Metalurgical and Material, Mechanical, Electrical and Forest Engineers, Archaelogists, Biologs and Art Historians, who are experts in their respective fields.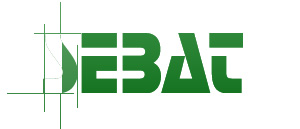 Our Objective…
With the light of science and technology, our goal is to provide quality and reliable services, human and environmental oriented, which promote the public interest , in the framework of disciplines and professional ethics, with good planning and management approach, on time.
Besides Work Authorization Documents, Sebat Proje has ISO9001 : 2008 Quality Management System and ISO 14001: 2004 Environmental Management System certifications and EMRA Construction and Service Certificate.